Empower your members with simplified decision-making
Coops and Credit Unions are built on trust and engagement, relying on membership participation to make effective decisions that reflect the needs of their entire organization. Their members, in turn, require transparent and secure decision-making processes so that they can feel confident in the results. Both of these needs are easily met with an online voting solution.
Online voting technology can be leveraged for any election or survey and can even be used to cast votes in real time during decision-making meetings. Regardless of the event, online voting simplifies the planning process, while providing transparency and increasing participation.
Streamlined Events
When using an online voting solution, the time-consuming process of creating and distributing the physical event material is eliminated. Simply enter your event information, including dates, candidate information, and agenda items into the online platform, and you are ready to go. Your solution provider will work with you to make sure that your eligible members receive their credentials to access the voting portal, where they can also review event details.
When an online decision-making meeting or election begins, voting members simply log on to the voting portal from their personal device, and vote on relevant races or agenda items. Results are then immediately tabulated and finalized as soon as the event ends.
An online voting solution should have the capabilities to meet all of your election rules, including quorum requirements, weighted votes and voter roles, proxy voting, and runoff procedures. In addition, your solution should come with the flexibility to accommodate multiple ballots per election, and various ballot and question types.
Transparency and Trust
In order to ensure that members trust the electoral process and resulting leadership decisions, the online voting system provides each voter a confirmation receipt after casting their vote. At the end of the election, voters can use this receipt to verify that their ballot was included in the final tally.
.
Additionally, each ballot is encrypted directly on the voter's device and is automatically signed with a digital signature unique to each voter before being transmitted.
This means that both event organizers and voters can be confident that only eligible voting members can cast ballots during the election or decision-making process, and that those ballots are not manipulated or altered prior to being counted.
Increased Participation
With an online voting solution in place, your members can cast ballots conveniently from any location, at any time, on their preferred personal devices. This increases membership engagement and helps your coop or credit union board meet your quorum requirements when board members are unable to attend physically. Voters with disabilities also appreciate an online platform they can use with their personal adaptive equipment, ensuring everyone has equal access to participate.
---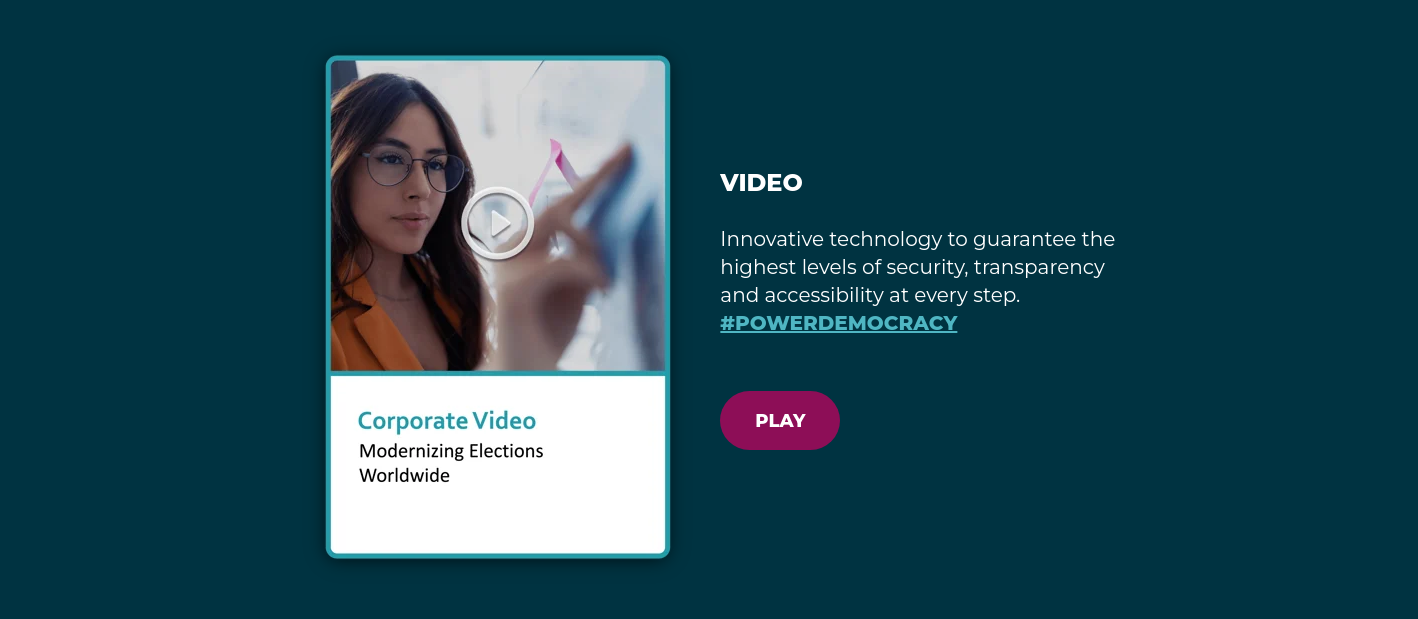 Coops and credit unions are uniquely positioned to benefit from online voting technology given that membership engagement is one of their defining characteristics. With an online voting solution in place, your next event will not only be completely secure and transparent, but also streamlined and easy, increasing participation and leading to effective decision-making.
You can learn more about online voting solutions for coops and credit unions here.